Friendly,
approachable,
professional and
efficient.
So our clients tell us!
We are an established solicitors and estate agency office located at 1 Inverleith Terrace since 1988.
We are a two-partner firm with over 60 years of combined experience through David Devlin and John Hughes.
We pride ourselves on the personal and professional attention we give our clients at all stages of each transaction

Platinum Award for Connor Malcolm
We are proud to have performed in the top 5 in ESPC's Mystery Shopper Programme 2016.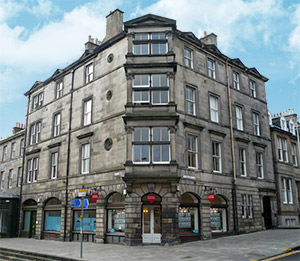 "I have found the team to be extremely dependable and professional"MR HOGG